How to obtain perfect gnome shell experience for 3.16.
AppKeys
This extension will allow to use Super+Num to access favorite applications in Dash.
These two will hide the battery indicator once it is fully charged and another one will show the battery percentage along with the icon. The percentage will give you correct battery level.
Pidgin is my first and last chat client for laptop, so much configurable and advanced, this extension will integrate with gnome shell nicely. You can also do chatting inside notification windows.
Pixel Saver will remove the unnecessary title bar and integrate it with top bar and the title will appear in the top bar. There is another alternative
Maximus Two
however it will not show windows titles.
There is another cool extension which allows to open a window from currently opened windows. Another cool option is to open the window without pressing Enter. I will call it as fast switcher. See the original screenshot.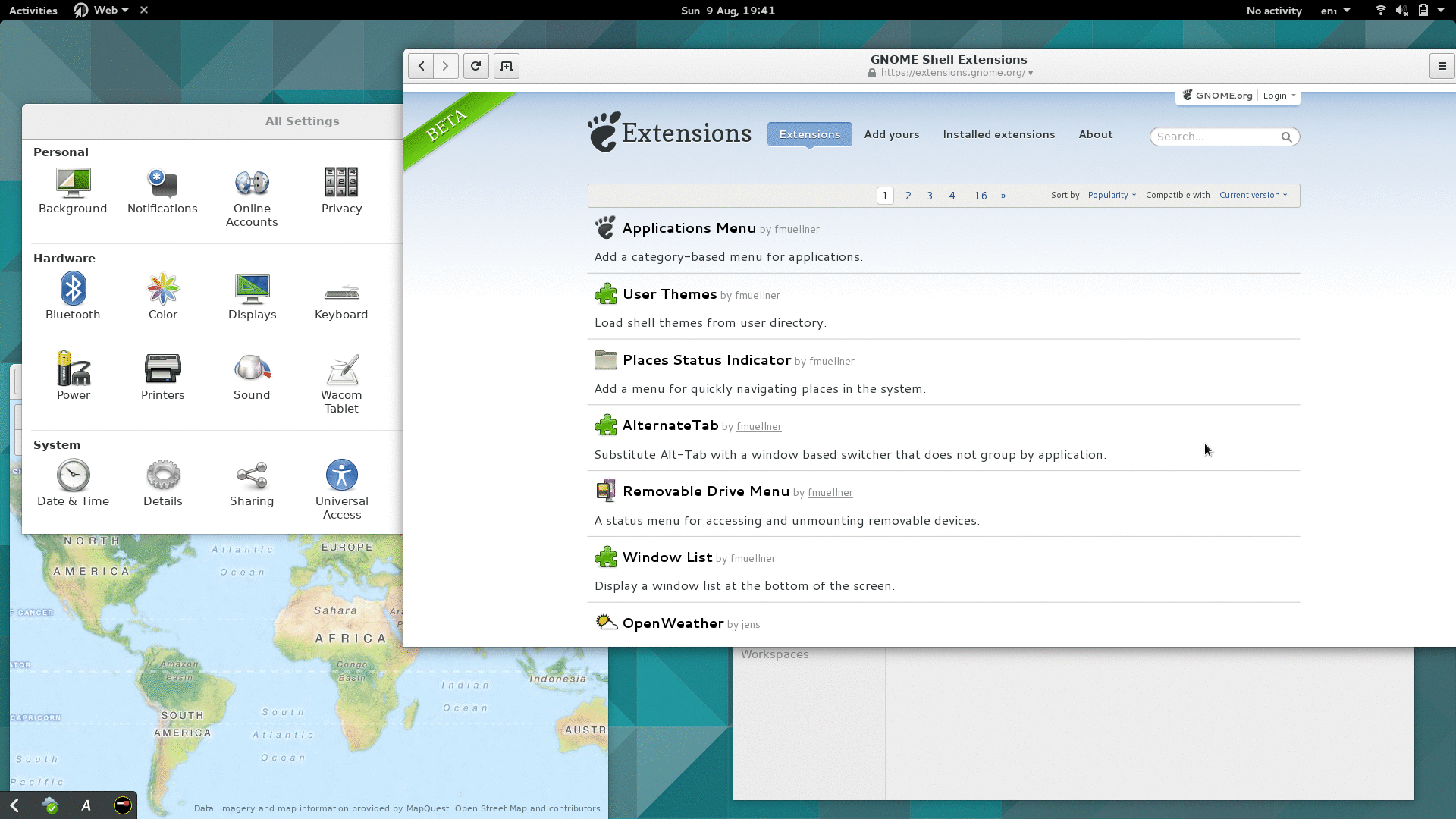 This extension will move tray icons to top bar again reduction the pixels.
Another pixel saver, This extension will auto hide the top bar when any window is maximized.
This will show private ip address in top bar.
Numlock and Capslock status on the top bar and will also notify the status.
Last but not least this cool extension will cool your eyes. It will cause less strain to your eyes. Enable location in gnome settings before using redshift.
Here is the final screenshot of the top bar
Disclaimer: All the credit goes to their respective extension authors. Simply Amazers.